Are you looking for installed pictures of the FlooraBright EPDM colour range?
We are developing an image gallery of all colours installed in various applications for guidance and inspiration.

Redwood Park, Walsall

Redwood Park in Walsall is an existing play area of approx 400m2 that was recently transformed with a new safety surface.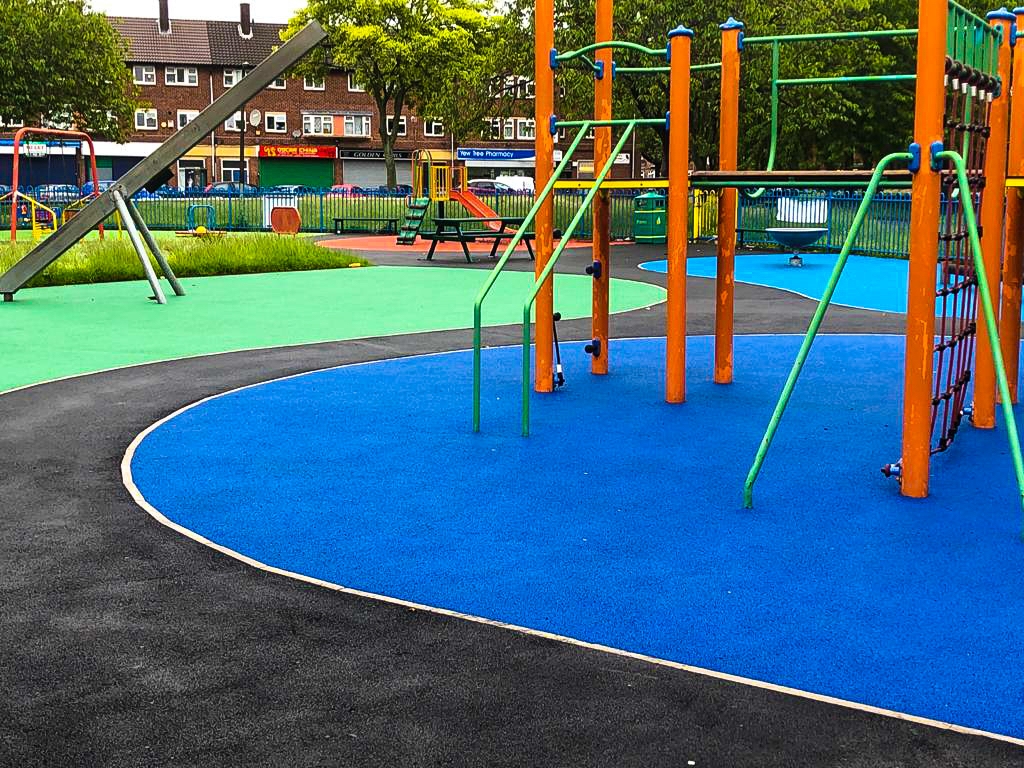 Materials used
The materials used in the construction of this play surfaces were from the FlooraBounce Range, consisting of FlooraBase recycled tyre granules, FlooraBright coloured EPDM granules and Dow Voramer™ MR1060 polyurethane binder. The colours used in this project were Standard Red, Light Green, Light Blue and Dark Blue.
Joint free surface
FlooraBright EPDM granules when mixed with Dow Voramer™ polyurethane binder, provides a strong and durable impact-absorbing surface, which can be installed in any shape and size without any joins.
The EPDM granules are installed as a continuous surface that can be positioned right up to existing play equipment to ensure there are no unprotected areas. The correct surface thickness is retained throughout the surface providing impact absorption where it's needed the most.

Want to know more?
If you are interested in specifying FlooraBright EPDM granules for your play area, or looking to find a local installer please get in touch and we would be happy to recommend someone near you.
Alternatively, if you're looking to source FlooraBright EPDM granules or other associated products directly for your own project, then please do not hesitate to contact us on 0115 822 9473 or info@trade-partners.net
Mar 08, 2021