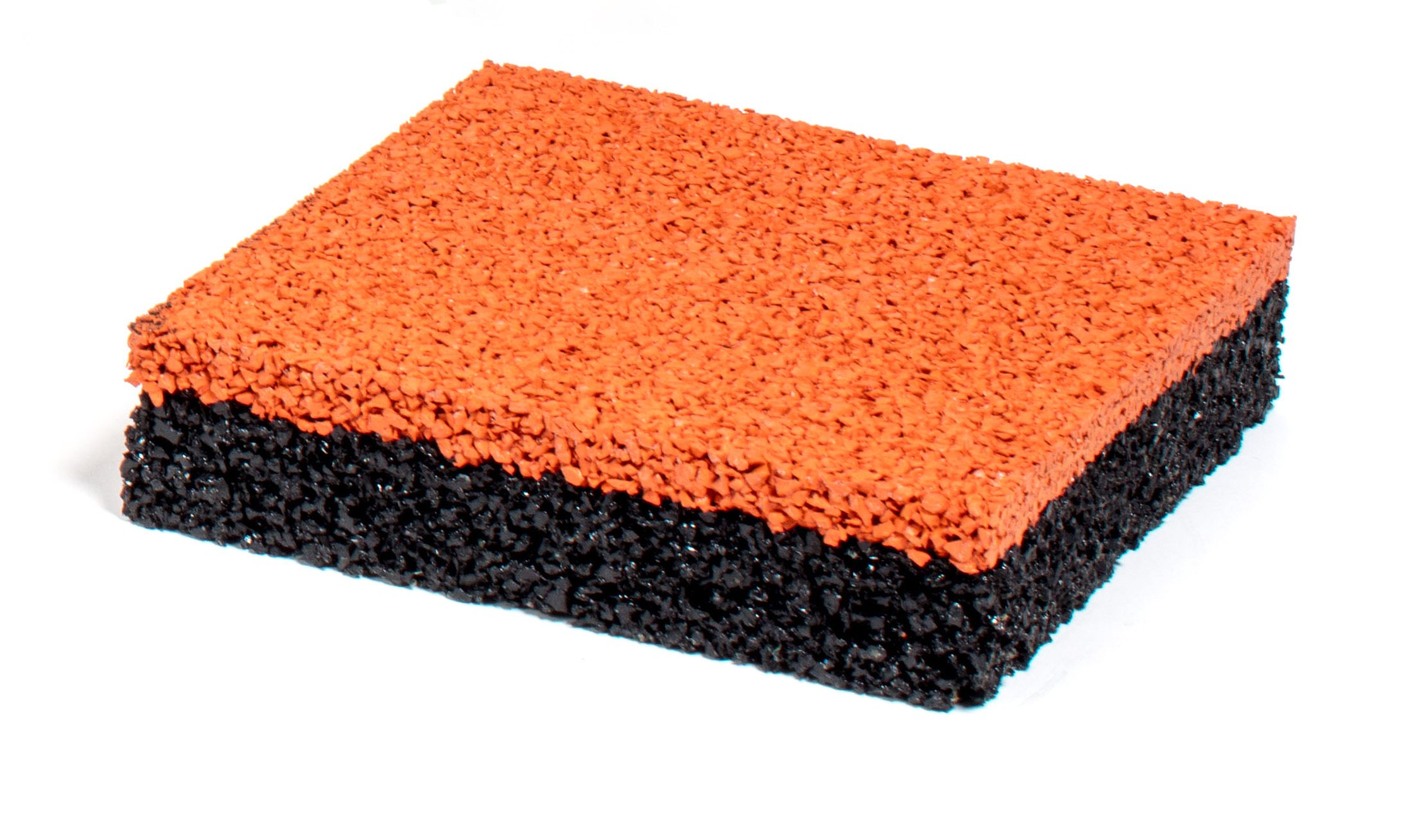 FlooraBase, black recycled tyre granules graded at 4-7mm. Predominantly used as a base layer in the construction of children's playgrounds, shockpad layers for hockey pitches/ multi-use games areas and sustainable drainage systems (SuDS). FlooraBase acts as the perfect foundation for FlooraBright EPDM granules when installing onto a compacted stone sub-base.
FlooraBright, through coloured EPDM granules graded at 1-4mm, suitable for a wide range of top layer applications, including children's playgrounds, running tracks, multi-use games and recreational areas. Available in a range of 16 colours, the design possibilities are endless.
FlooraCoat, a cost effective alternative to EPDM granules and available in 10 colours. These granules are colour coated tyre granules, graded at 1-4mm and suitable for children's playgrounds and recreational surfaces.
For more detailed product information on all of our rubber granules please select as follows:.